Our Mission & Vision
Love. Serve. Grow. Tell.
At Hamilton Baptist Church we are a loving family of Christians. Like pilgrims on a journey together we believe we are called to love God and neighbor, serve one another and those in our community, grow in Christlikeness, and tell the story of God's love. Any who wish to journey with us would do well to love, serve, grow and tell.
Our History
Since 1868
On May 30, 1868 Hamilton Baptist Church was organized at the home of Reverend B. Whitely. It was first named "The Baptist Church of Hamilton, Missouri," and Reverend B. Whitely was called as its first pastor.
Our church is steeped in history.  Since the beginning we have had many pastors and our share of ups and downs, but we have always remained steadfast and committed to the Gospel of Jesus Christ.
As a Cooperative Baptist Fellowship church we emphasize fellowship, ministry, mission, worship and discipleship.
We believe we have a spot for you and your family in our congregation. Please explore our website and contact us if you have any questions. Better yet, come visit us one Sunday morning.  We would love to have you.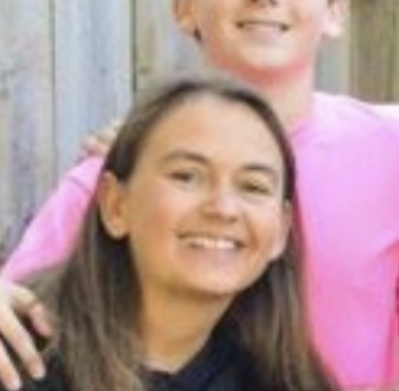 Stephanie Burke
Administrative Assistant
Steph has been the Administrative Assistant at HBC since May 2020. She and her husband, Jeremy, live in Hamilton and have three kids – Treyson, Cadence & Tinley.
"…whoever wishes to become great among you must be your servant, and whoever wishes to be first among you must be slave of all. For the Son of Man came not to be served but to serve, and to give his life a ransom for many." (Mark 10:43-45 NRSV)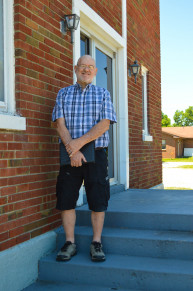 Ed Segar
"Any landing you can walk away from is a good one!" – from army helicopter crew members.
Family: Wife – Bonnie | Daughter – Lori (Cameron) | Son – Jason (Jennifer) | Grandchildren – Mackenzie, Wade, Gabby, Izzy, Lilly
Work: Vietnam Veteran, Xerox Corporation (32 years)
Favorites: Food – BBQ | Music – Contemporary Christian & Classic Rock | Hobbies – fixing things |
Other: Ed helps teach our 3rd and 4th grade Sunday School Class
"Finally, beloved, whatever is true, whatever is honorable, whatever is just, whatever is pure, whatever is pleasing, whatever is commendable, if there is any excellence and if there is anything worthy of praise, think about these things."  (Phil 4:8 NRSV)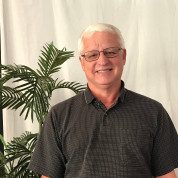 Steve Heldenbrand
"If it's worth doing it's worth doing right."
Family: Wife – Ruth | Son – Ryan (Alyssa) | Daughter – Dana | Granddaughter – Autumn |  Grandson – Milo
Favorites: Restaurant – Ponaks
Scripture: "when I am afraid, I put my trust in you." (Psa 56:3 NRSV) – "Take delight in the Lord, and he will give you the desires of your heart."  (Psa 37:4 NRSV)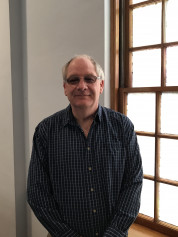 Terry Nigh
"I can do all things through him who strengthens me." (Phil 4:13 NRSV)
"I hereby command you: Be strong and courageous; do not be frightened or dismayed, for the Lord your God is with you wherever you go." (Josh 1:9 NRSV)
Family: Marta (wife)
Work: Retired Teacher, Coach and Bus Driver at Hamilton R-II School District
Favorites: Loves watching sports and camping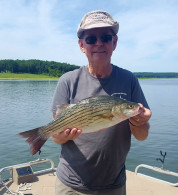 Bill Ford
Family: Wife – Debby | Sons – Brian (Holly) and Zach (Alisha) Ford | Step-Daughters – Rachel (Barry) Hudnall, Deana (Joel) Sizer, Sarah (Tyler) Pedersen | Grandchildren – Noah, Easton, Larkyn, Caroline, Owen
Work: Automotive Mechanic, (Owner) Dry Storage Facility
Favorites: Food – Many Cuisines | Hobby – Outdoor Activities | Music – Everything | Author – Richard Foster | Scripture – 1 Cor. 13:1-3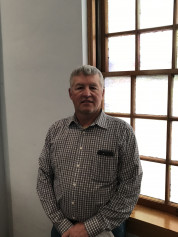 Jerry Cook
"Everyone who calls on the name of the Lord shall be saved." (Rom 10:13 NRSV)
Family: Wife – Robin | Daughter – Jacey
Work: Missouri Department of Transportation | Retired from J&R Meat Processors (31 years).
Favorites: Hunting & Fishing
Other: Jerry is very active in different areas throughout our community